'Sharky' full color 3D print
A special collaboration with Eric van Straaten resulted in this unique full color 3D print based on the photo 'Sharky'. A limited edition of 3 pieces is available in the webshop.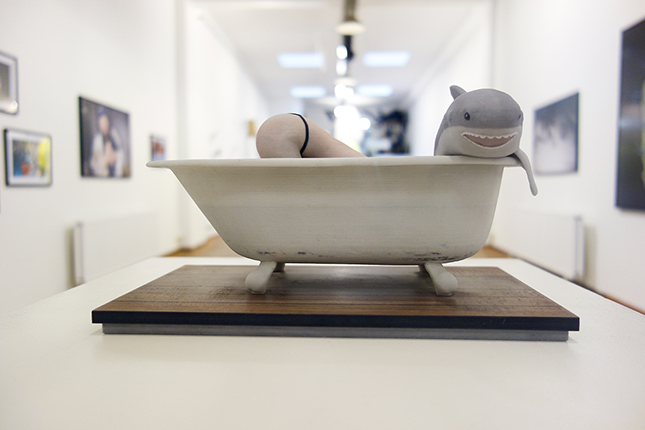 About the photo: Through a friend I was invited to a drink at the home of couturier Dennis Diem, which he arranged as a thank you for all who worked with him for his last fashion show. This evening I met Noah, one of the runway models of Dennis' show. We hit it off and it didn't take long until we decided to take some pictures in Dennis' house. Exploring the rooms, we found a beautiful bathtub in the master bedroom together with his fluffy friend 'Sharky'.